African romance destinations provide the peace and intimacy required for the most romantic vacation possible. Although Africa is known for its vast wilderness, some beaches and mountains add a dramatic touch to the landscape, making it one of the most popular tourist destinations. Accept solitude and explore natural wonders such as vineyard yards and swampy deltas with your lover. Here are some of the most romantic places in Africa for a romantic vacation, choose from the best African countries.
1. Zanzibar, Tanzania
One of the most romantic places on earth is Zanzibar, which has turquoise waters and historic buildings. Among the greatest romantic spots in Africa, you can take a city tour with your significant other in addition to wandering along the islands' beautiful beaches. On the undeveloped islands tucked around the extensive coastline, you may unwind, experience a rare sense of quiet, and take in the fascinating beauty of marine life. There are islands where you can participate in water sports or hold a nighttime beach party. It is no doubt one of the most romantic places in Africa.
2. Victoria Falls, Zimbabwe/ Zambia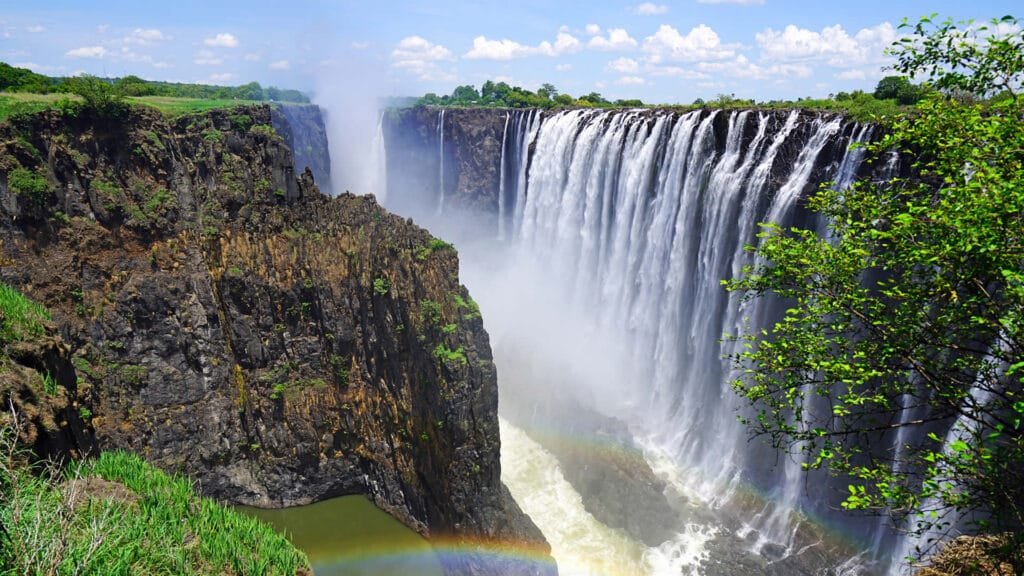 Here is one of the one of the most romantic places in Africa, a romantic getaway that does not include a visit to the most spectacular waterfall or swimming in Devil's Pool seems incomplete. You can plan the most exciting and passionate vacation to Victoria Falls, one of Africa's best honeymoon destinations. Between Zambia and Zimbabwe, one of the largest waterfalls with the allure of a cascading waterfall can be found. As the rushing water descends from above, the thunderous smoke, also known as "Mosi-oa-Tunya," may be seen. Because of the nearby wildlife, rainbows, and showers, it is the most appealing honeymoon destination in Africa.
3. Mahe Island, Seychelles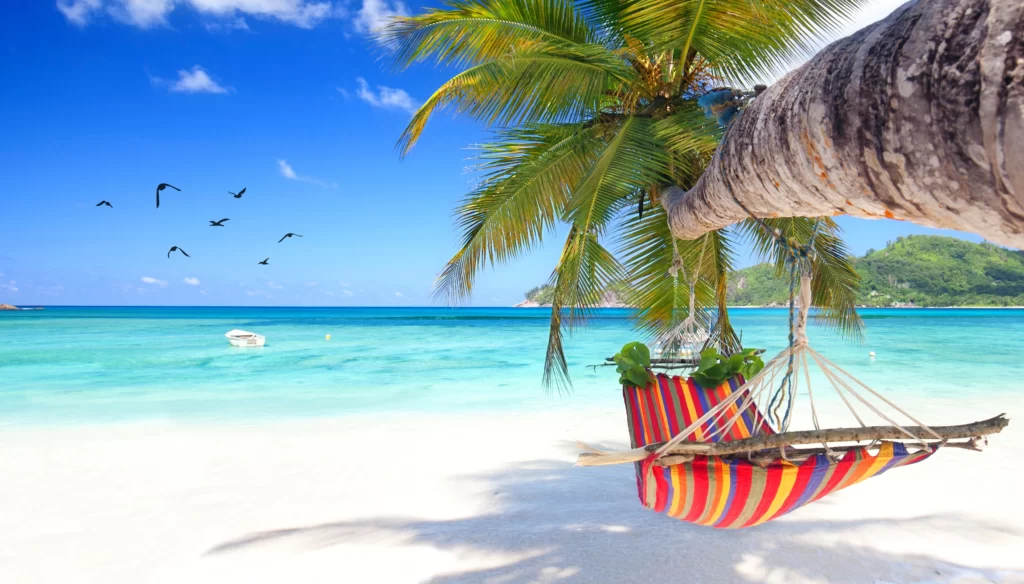 The most exclusive beaches, with golden sand and crystal-clear waters, are on Mahe, the largest island in the Seychelles. Mahe, one of the top honeymoon locations in Africa, has a romantic atmosphere that offers every couple unmatched beauty to enjoy together. Give your loved one a mysterious peace to spend their most precious moments while engaging in an adventure that can never fail. Everything you need to liven up your wedding there on Mahe island, from sipping champagne on the beaches to taking in the marine beauty. This is one of the romantic places in Africa
4. Sharm El Sheikh, Egypt
In contrast to the Sinai Mountains, the Egyptian Red Sea resort town of Sharm El Sheikh shines like an oasis. The gem along the golden coastline highlights Egypt's lesser-known coral reefs and palm-lined beaches, providing a stunning setting for an unforgettable honeymoon in Africa. Beachgoers can relax on the white sands, cool off in the waters of Ras Muhammad National Park, and travel to some of the world's most coveted snorkeling and scuba diving locations.
5. Sossusvlei, Namibia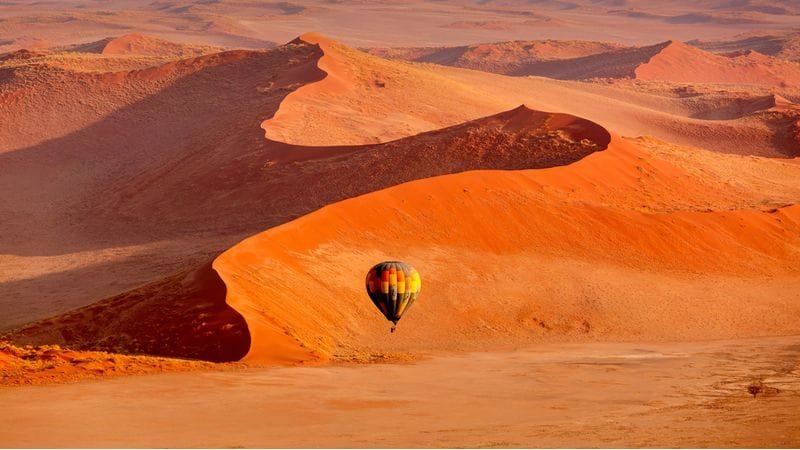 What could be more romantic than spending your honeymoon gazing at the tranquil desert vistas with your significant other? On the other hand, Sossusvlei in Africa exudes a special appeal. Namibia's arid landscape glows and exhibits a variety of hues during the course of the day. The tallest sand dunes in the world can be found there. The stunning dawn or rising sun may be seen in one of the top locations in the world to travel to in August. What aspect is the best? This desert has many different types of dunes, making it one of the best romantic places in Africa to go sandboarding or engage in other sand sports. The desert's red sand dunes can fascinate visitors that come here.
6. La Digue, Seychelles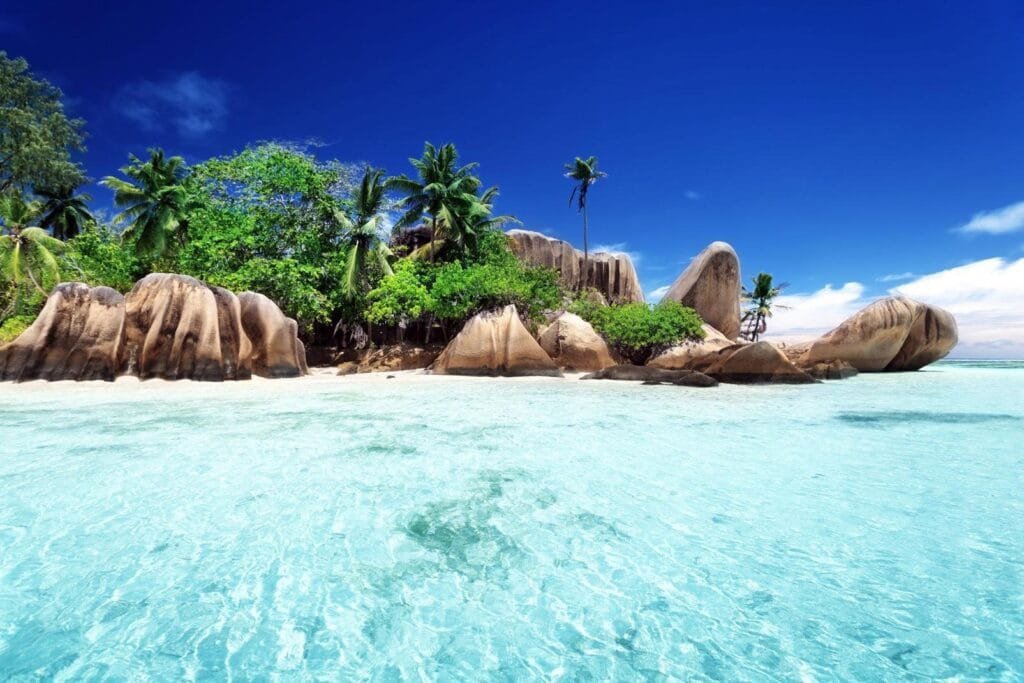 La Digue is without a doubt one of the most memorable islands in the Seychelles. This large rock, which is 3 miles long and 3 kilometers wide and is connected by boat or helicopter, can be the focus of a day trip from Praslin. Strolling, riding a bike, or taking a horse-drawn carriage are the most scenic and touristy modes of transportation to use once there. Because, with the exception of a few uncommon commercial vehicles, the majority of the vehicles here are unwanted. The island has remained extremely wild and offers a pleasant way of life, aided by its people's well-known hospitality. The majority of visitors disembark in La Passe and its small businesses.
7. Okavango Delta, Botswana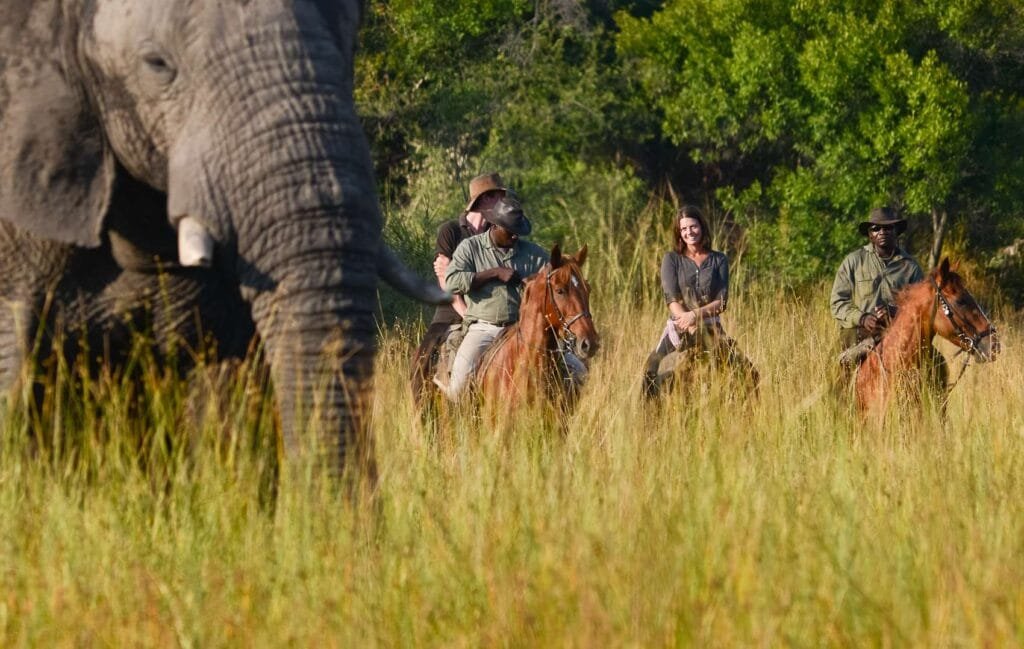 Imagine being in a magnificent place where there is a swampy delta, rich vegetation, and a far-off wilderness. Although the Okavango Deltas in Botswana may seem strange, they are among the best places in Africa to go on a honeymoon. The peace and tranquility of the most opulent lodges offer the perfect getaway making it one of the best romantic places in Africa. Although there isn't much to do, the Okavango's splendor is too alluring to not savor the tranquility and admire the lush wilderness.
8. Sidi Bou Said, Tunisia
Sidi Bou Said is a charming hamlet perched on a cliff overlooking the Mediterranean, known for its cobblestone streets and blue-and-white architecture. There are outdoor cafes, Tunisian restaurants, and small art galleries here. The early-twentieth-century Ennejma Ezzahra Palace features arches, elaborate stucco, and patterned tilework, while Dar El Annabi is a historic home with wax figures inside dressed in traditional attire. A marina is located next to a sandy beach.
9. Tarkwa Bay Beach, Nigeria
An intriguing place to spend quality time with your lover is Tarkwa Bay. It is a safe man-made beach close to Lagos, Nigeria, harbor. Because it is an island, the only way to get there is by boat or water taxi. The beach has a welcoming local neighborhood and is well-liked by swimmers and water sport lovers.
10. Bazaruto Archipelago, Mozambique
The beautiful islands of Mozambique's Bazaruto Archipelago are famous for their pristine beauty and diverse flora and fauna. The pristine coral reefs are home to over 2000 different fish species, as well as whales and dolphins.
The Bazaruto Archipelago, located between Vilanculos and Inhassoro off the coast of the mainland, is made up of six genuine islands. The following islands are listed in order of size: Benguerra, Margaruque, Santa Carolina (Paradise Island), Banque, and Pansy Shell Island. The biggest one is Bazaruto.
Some of our top picks for Bazaruto Archipelago lodging include Benguerra Island Lodge, Azura Benguerra Island, and Anantara Bazaruto Island Resort. The distinct eco-system of Mozambique's Bazaruto Archipelago supports diverse wildlife and flora.