When it comes to making a bold and stylish fashion statement, one name that stands out in the world of men's fashion is Ebuka Obi-Uchendu. Known for his impeccable taste and trendsetting choices, Ebuka has managed to redefine traditional Nigerian fashion, particularly with his iconic Agbada styles. In this article, we'll explore the 20 best Ebuka Agbada styles for men, diving into the essence of Agbada fashion and how Ebuka's unique take has inspired a new wave of trends. From classic to contemporary, let's delve into the world of Agbada styles that continue to capture hearts and attention.
The Essence of Agbada Styles
Agbada, a traditional Nigerian outfit, is characterised by its flowing, robe-like silhouette and intricate embroidery. Historically worn by Nigerian nobility, the Agbada has evolved into a symbol of cultural heritage and a canvas for creative expression. The ensemble typically consists of three main components: the agbada (outer robe), the dashiki (inner shirt), and the trousers. The agbada's grandeur lies in its voluminous nature, exuding elegance and regality. In recent years, Agbada styles have experienced a resurgence in popularity, with modern twists that embrace both tradition and innovation.
Ebuka Obi-Uchendu: A Fashion Icon Redefining Tradition
Ebuka Obi-Uchendu, a Nigerian media personality, lawyer, and fashion influencer, has become synonymous with contemporary Agbada styles. His appearances on various occasions, notably the Big Brother Naija reality show, have consistently showcased his prowess in donning captivating Agbada outfits. Ebuka's approach to Agbada fashion involves a harmonious blend of tradition and contemporary aesthetics, leading to a visual symphony that resonates with fashion enthusiasts globally.
Top 10 Trending Ebuka Agbada Styles
Regal Minimalism: Ebuka's ability to carry off even the simplest of Agbada designs is a testament to his fashion sensibilities. A monochromatic agbada with intricate embroidery on the cuffs and collar exudes understated regal charm.
Colour Play: Vibrant and eye-catching, this style involves richly coloured agbadas paired with complementary shades of dashikis. Ebuka's choice of bold colours creates a striking visual contrast.
Contemporary Capes: Incorporating a modern twist, Ebuka's Agbada capes add an extra layer of sophistication. The capes often feature unique patterns and embellishments, elevating the ensemble's overall appeal.
Detailed Embroidery: Ebuka's Agbada styles often feature meticulous embroidery that tells a story. From intricate motifs to symbolic patterns, the embroidery adds depth and cultural significance.
Contrast Piping: Playing with contrasting colours for piping along the edges of the agbada and dashiki adds a touch of uniqueness. This technique accentuates the outfit's contours and creates a visual focal point.
Print Fusion: Ebuka's fusion of traditional African prints with Agbada styles is a true fashion innovation. Mixing prints adds dynamism and contemporary flair to the ensemble.
High-Low Hemline: For a modern edge, Ebuka has been spotted wearing Agbadas with a high-low hemline. This asymmetrical touch adds movement and drama to the traditional silhouette.
Statement Accessories: Ebuka's Agbada styles are often paired with statement accessories like bold hats, beaded necklaces, and rings. These accessories complement the outfit while highlighting his personal style.
Monochrome Elegance: Going monochrome allows Ebuka to channel timeless elegance. A single-colour palette lets the details of the Agbada's design shine through.
Printed Trousers: Ebuka's innovative approach extends to his choice of trousers. Printed trousers, coordinated with the agbada, create a cohesive and visually appealing look.
Here, let's look at the 20 best Ebuka Agbada Styles for men 2023;
---
---
---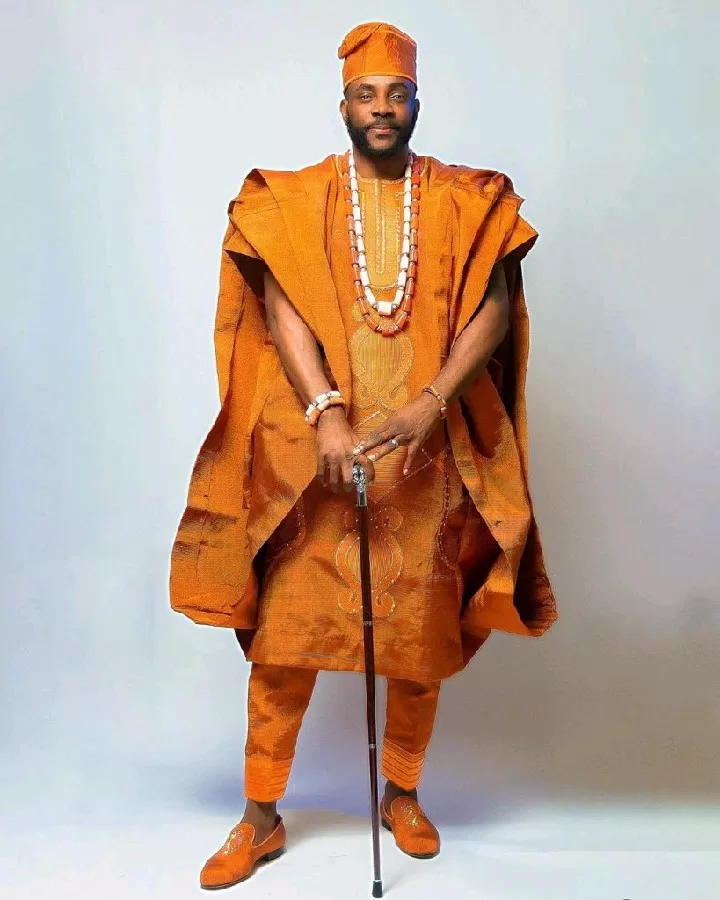 ---
---
---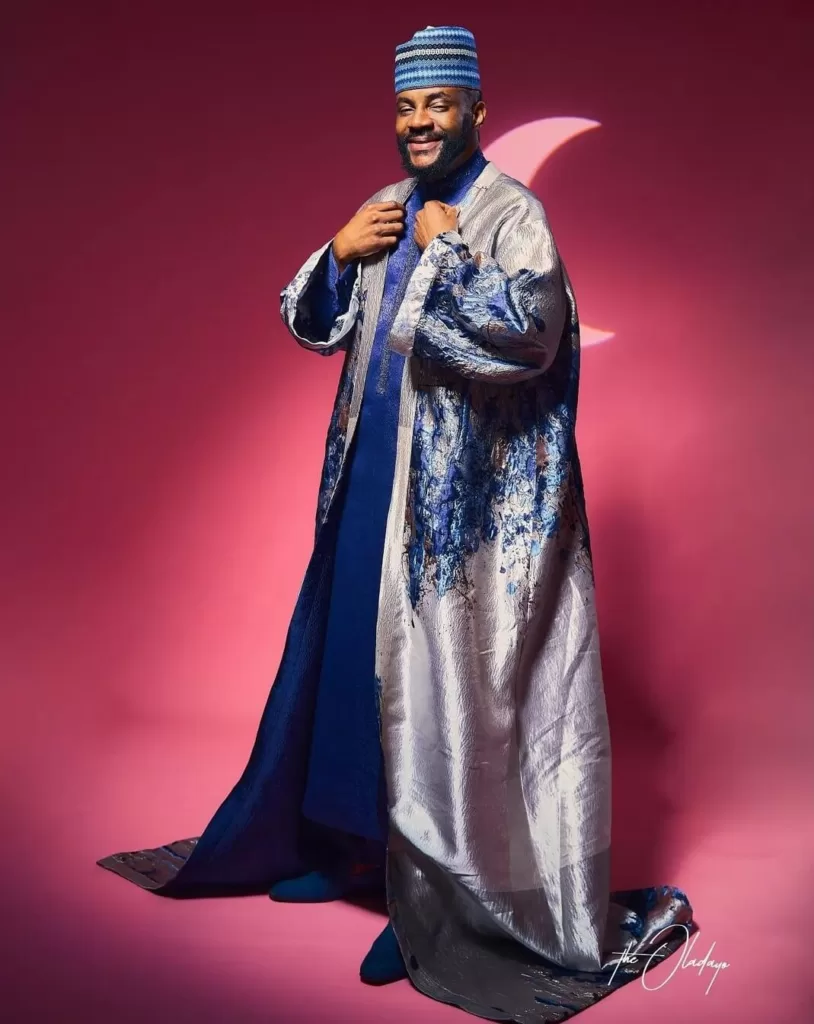 ---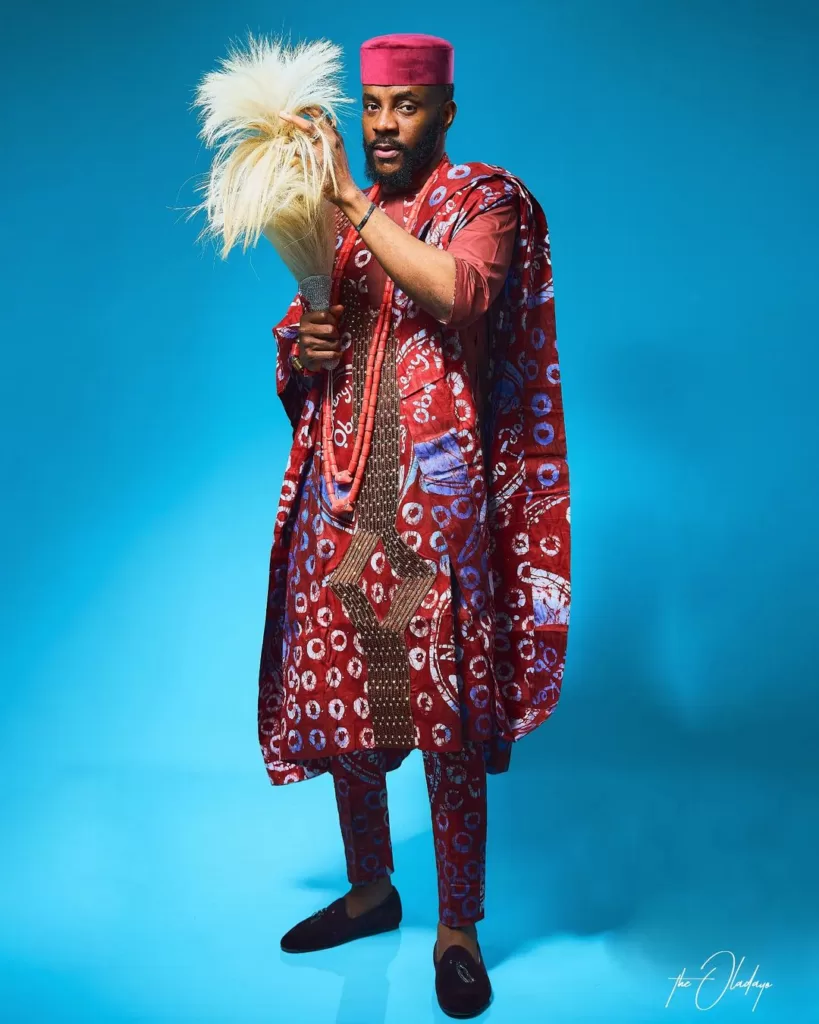 ---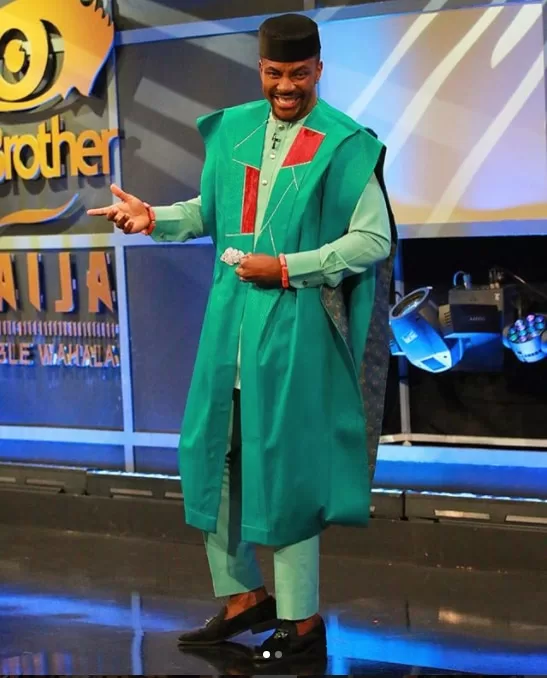 ---
---
---
Conclusion
Ebuka Obi-Uchendu's influence on Agbada styles for men has been nothing short of transformative. His ability to blend tradition with contemporary trends has reinvigorated the popularity of Agbada, making it a statement piece in modern fashion. Whether it's a regal minimalistic design or a fusion of prints, Ebuka's Agbada styles continue to inspire men to embrace their cultural heritage while embracing their unique individuality. As we celebrate the 20 best Ebuka Agbada styles for men, it's clear that the legacy of this iconic fashion influencer will endure for generations to come.