Pneumacity Lagos, an innovative art exhibition, is set to transform the heart of Lagos into a canvas that celebrates the essence of our city. This unique exhibition, curated by Inês Valle, features the work of the renowned Nigerian artist Andrew Esiebo and explores the life cycle of tyres, shedding light on their crucial role in the daily lives of Lagosians.
Pneumacity Lagos breaks free from the confines of traditional art galleries and brings art to the streets, right into the midst of our communities and educational institutions. Across the city, from Mushin, Victoria Island, Lagos Island, Ikeja, Sabo-Yaba, Surulere, Suru-Alaba, and Agboju–Amuwu, the world of tyres and waste tyres will come alive. This art exhibition is the first of this project in Lagos. It spans different public zones, making art and social science knowledge accessible to communities that have limited exposure to museums or contemporary art.
We invite you to attend the official opening event, which will be hosted at the headquarters of the largest association of vulcanizers in Nigeria, LSVA, located in Mushin, on Friday, 17th November, from 10 a.m. – 3 p.m. This event is open to all and free of charge, embodying the spirit of unity and community engagement.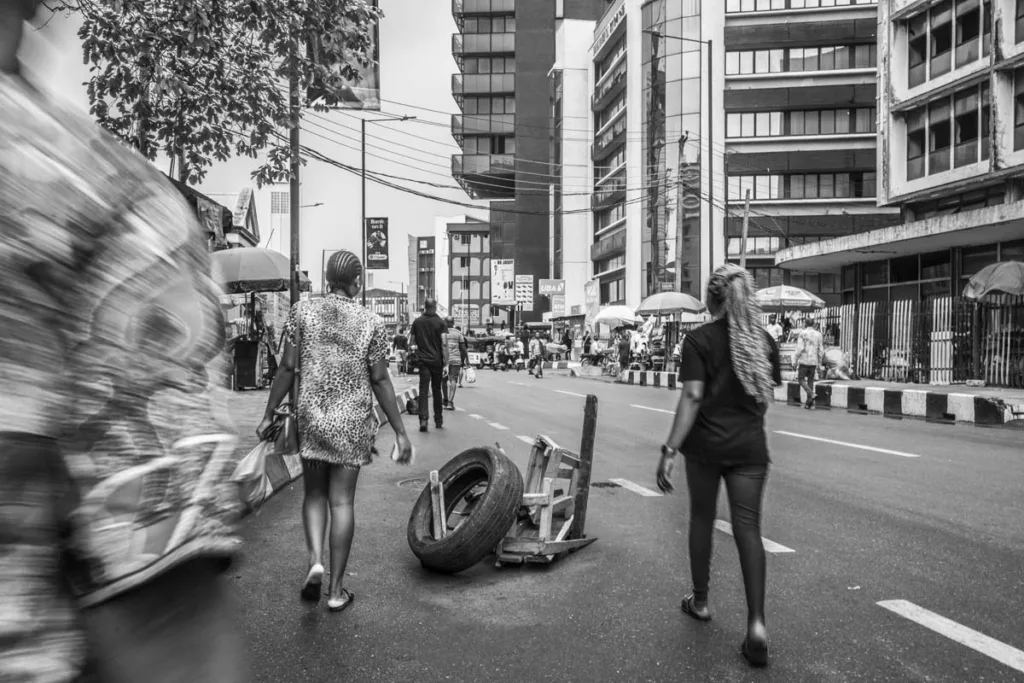 Pneumacity Lagos is part of the 3-year project 'Pneuma-city,' a collaborative effort fusing engineering, social sciences, and contemporary art. It addresses the global environmental challenge posed by used and waste tyres, specifically focusing on the mega-city of Lagos, Nigeria. This ambitious project, spearheaded by Dr David Garbin from the University of Kent, is funded by the British Academy and also counts on close collaboration with partner universities, including the University of Lagos (UniLag), the University of Toronto, University Mohammed VI Polytechnic (Morocco) among others.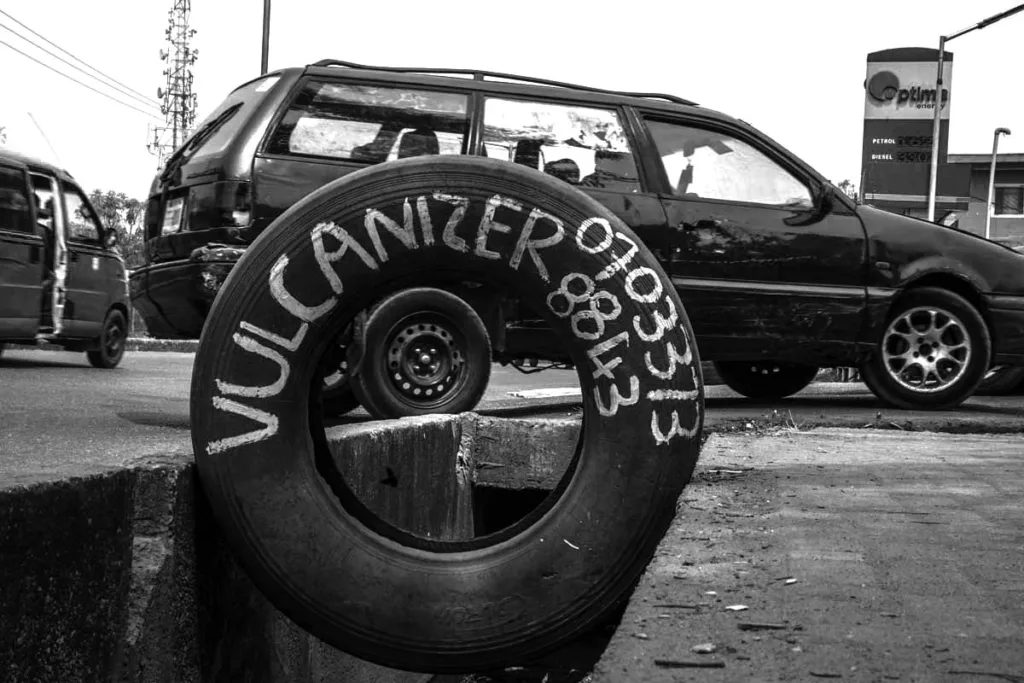 In conjunction with the public art exhibition, we have organised an educational programme for the community:
10 Nov. 2023 – A conference at UNILag organised by Prof. Taibat Lawanson.
15 Nov. 2023 – A free workshop about recycling tyres, organised by YAAH (Young Artists Art Hub) led by Olaide Turner.
Let's come together to explore the fascinating life cycle of tyres, their significance in our city, and the sustainable future they represent. Pneumacity Lagos invites you to be a part of this unique cultural and educational experience. For more information, please visit pneuma-city.org.