Hilda Baci, the young Nigerian chef from Akwa Ibom State, has embarked on an incredible culinary journey to break the Guinness World Record for non-stop cooking. In this article, we'll delve into the fascinating details of Hilda Baci's Cook-a-thon, her background, the challenges she faces, and the inspiring support she receives.
Hilda Baci – The Passionate Nigerian Chef
Hilda Bassey Effiong, widely known as Hilda Baci, is a talented Nigerian chef who owns the food brand 'My Food by Hilda' in Lagos. With a passion for cooking, Hilda has become a prominent figure in the culinary world.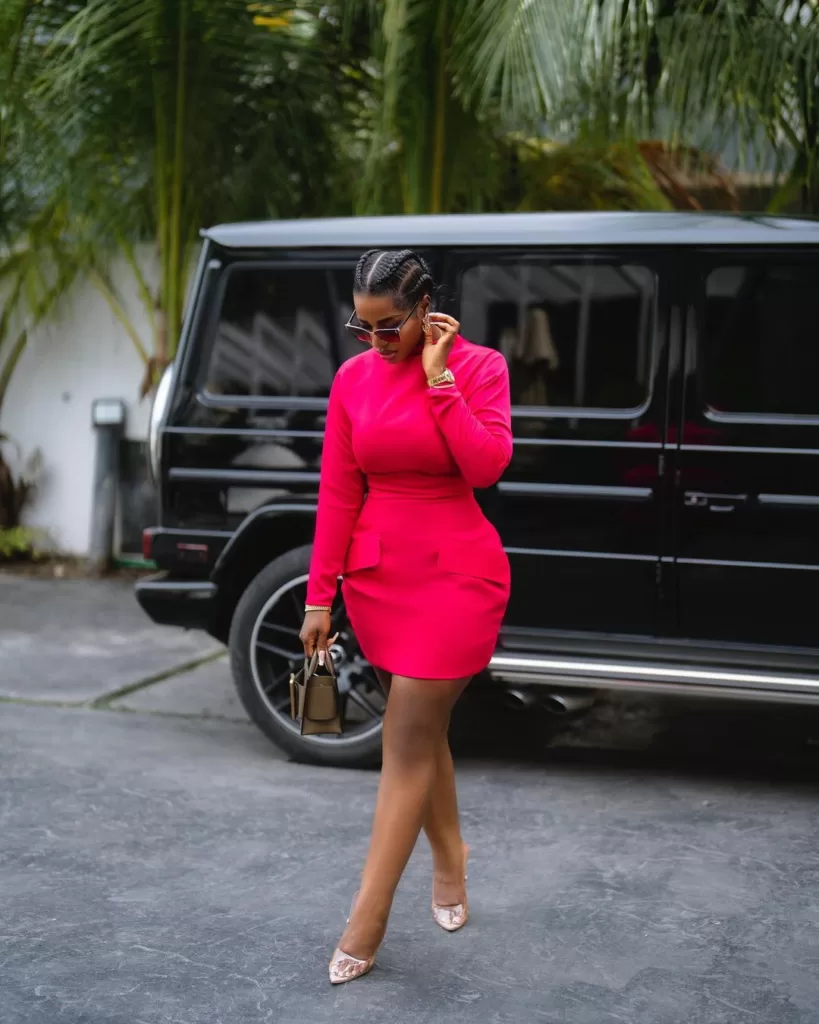 The 96-Hour Non-Stop Cooking Challenge
Hilda Baci is undertaking an ambitious cooking challenge that spans an incredible four consecutive days. This means she will be cooking round the clock without any sleep, showcasing her remarkable endurance and dedication to her craft.
Standing and No Artificial Energy Boosters
Throughout the Cook-a-thon, Hilda must stand while cooking, as sitting is not permitted. She has willingly chosen to forgo coffee, stimulants, or energy drinks to avoid artificially boosting her energy and bodily strength while cooking.
Permitted Food and Drink
While undertaking this extraordinary cooking marathon, Hilda is allowed to eat food, drink water, fruit juice, and consume glucose to sustain her energy levels.
The Venue and Schedule
The Cook-a-thon is taking place at Amore Gardens in Lekki, Lagos State, Nigeria. Hilda cooks tirelessly day and night, serving the meals she prepares to the people present at the venue, and the food is offered for free.
Rest Periods
Hilda Baci is entitled to five minutes of rest or break for every hour of cooking, amounting to a one-hour break for every 12 hours. Additionally, there are claims that she gets a 30-minute break every six hours, during which she can rest, use the restroom, and receive medical checkups in a nearby medical van.
Meals Cooked and Recorded
Every meal Hilda cooks and every plate she serves is recorded meticulously. As of now, she has already prepared over 115 different meals, totaling nearly 3,000 portions.
Challenging the World Record
Hilda aims to break the current Guinness World Record set by Indian chef Lata Tandon, who cooked for 87 hours and 45 minutes non-stop in 2019. Hilda plans to cook for an astonishing 96 hours, surpassing the previous record by an additional 9 hours.
"Cook-a-thon" and the "Marathon" Concept
Hilda has aptly named her cooking project "Cook-a-thon," deriving the term from the word "marathon." This reflects her determination to endure and triumph in this unprecedented culinary feat.
Unwavering Support
Despite appearing exhausted, Hilda receives constant encouragement and support from the people around her. They cheer her on day and night, ensuring her morale remains high.
Sponsors' Contributions
Hilda's sponsors play a significant role in this endeavor, providing most of the food items, ingredients, utensils, and other necessities for the project. As a result, the financial burden is not solely borne by Hilda or her food brand.
Uber Offers Support
One of Hilda's partners, Uber, is offering a generous 40% discount on rides to the venue. This initiative allows people who wish to join and cheer her on to easily access the location.
Hilda Baci's Background:
Hilda's mother, who is also a chef, owns a food brand called 'Calabar Pot.' Hilda's culinary passion might be inspired by her mother's expertise in the field.
Age of Hilda Baci
Hilda Baci is currently 27 years old, showcasing her incredible talent and determination at a relatively young age.
Live Stream and Updates
To keep up with Hilda Baci's extraordinary Cook-a-thon and receive real-time updates, a live stream of the event is available. Viewers can witness her cooking marathon and cheer her on virtually.
Countdown to the Finish
Hilda Baci began her cooking challenge on Thursday and aims to complete the target time frame by Monday, May 15th, 2023, in the evening. As of now, the remaining hours can be determined based on the start and end times of the Cook-a-thon.
In conclusion, Hilda Baci's pursuit of breaking the Guinness World Record through her Cook-a-thon is an awe-inspiring display of passion, endurance, and dedication to the culinary arts. As she cooks non-stop for an astounding 96 hours, Hilda continues to impress with her skills, supported by her sponsors, loved ones, and the cheering crowd. Stay tuned to the live stream and witness this remarkable culinary feat unfold before your eyes.