Ghana has been undeniably dubbed as the favorite place for African Americans, among other appellations. Notable for its spec of tourism and attraction is the access to ancestry. Many tourist travellers who are African Americans are on the quest of tracing their ancestral roots and identifying with their culture, this seems to be a fulfilling endeavour in their chosen destination: Ghana. Here are some alluring reasons for this fondness:
Reconnecting to the Roots
During the Trans-Atlantic slave trade of the 16th century, Ghana was an important place of transition for slaves going from Africa to America. Due to this historical contribution to slave passage, Ghana holds some explanations within its shores for those who seek it. The Year of Return was marked in 2019 as a commemoration of the 400th year the first African slaves landed in America, Ghana received a bounty harvest of tourists.
The mass gathering was graced with the presence of celebrities including actor Idris Elba, comedian Steve Harvey, model Naomi Campbell, and American rapper Cardi B. The initiative was launched to draw diasporas into the nostalgic experience of their African roots. In the coming years after the 2019 Year of the Return commemoration, more diasporas and celebrities include Gabrielle Union, Kendrick Lamar, Chance the Rapper, SZA, and Meek Mill. The spotlight of the experience has continually drawn more diasporas towards Ghana.
Exposure and Sense of belonging
As common with ancestral discoveries, the euphoria and sense of belonging attached to the moment of cultural identification make the journey worth it for the diasporas. The exposure to history and heritage gives the understanding of who and what matters especially in gathering personal and indigenous information.
Enlightenment that Changes Narratives
For Ghana, roots tourism initiates a bonding, call it a form of reconciliation; to history, culture, people, and language thereby fostering inter-racial peace and understanding. Such enlightenment has been testified to bring change to the social behaviour and psychological awareness of the discourses that were and narratives that are changing.
Experiencing Indigenous Delicacies
Attached to the cultural milieu is the experience of Ghanaian cuisine; varieties of dishes, indigenous in their making. Though this might not be a cogent reason for tourism, it's definitely one of the highlights. This is another reason why Ghana appears to be a favourite place for African Americans
Safety and Exciting Expeditions
Apart from historical attractions, with places like UNESCO sites, Kwame Nkrumah Memorial, Assin Manso Ancestral Slave River, Elmina Castle, and the Ashanti Kingdom of Kumasi to visit, diasporas troop to Ghana as a result of relative safety compared to some other African countries. It has the largest man-made lake in the world; Lake Volta, including many other exciting sightseeing expeditions.
Rave of Local and Foreign Music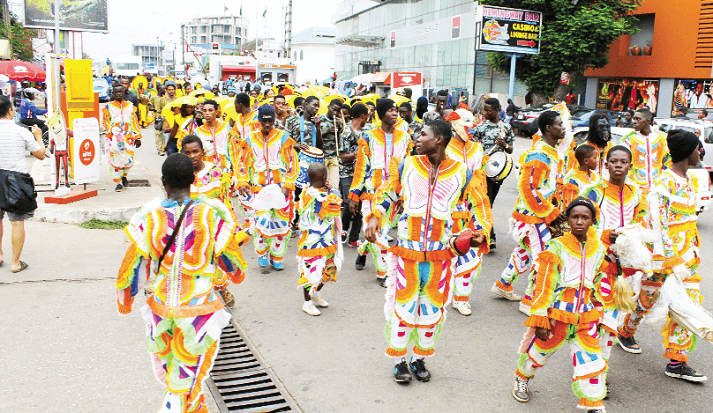 Musical events such as Afrochella, Black Line Festival, and Afro Nation which celebrate various cultures, arts, creatives, and entrepreneurs, also featuring prominent artists and celebrities have been noted for attraction for diasporas. Hence, concerts, art exhibitions, and nightlife events give an intercross flavour to the homecoming experience.