The Valentine's Day is here and you can plan every moment just the way you want it. Exciting and memorable places abound in Africa. Africa is blessed with awesome places that you may love to discover and explore with your partner during this period. South Africa has lovely sites for pleasure, relaxation, sightseeing, and a premium experience of nature's wonder.
A place to renew your commitment and love, to retreat to find more purpose and direction in your relationship, to relive memories and make new ones? Look no further, discussed here are some Valentine's Day ideas for great places to visit in South Africa for the fulfillment of your desires: 
1. Grootbos Private Nature Reserve
The luxurious and tranquil Grootbos Private Nature Reserve is located in the stunning and intriguing surroundings of an old Milkwood forest. For a wonderful experience, it offers private apartments, a sweeping view of Walker Bay, and world-class food.
Along with the lodge's several lounges and bars, magnificent wine cellar, spa centre, amazing woodland boma, outdoor pool, and stunning coastline and surroundings. Most importantly, you and your lover simply relax and enjoy all of these things.
2. umVangati House
In the centre of the Blyde River Canyon stands umVangati. This cozy retreat apartment provides modern luxury, individualized service, solitude, and exclusivity.
Because umVangati House is located in the middle of these stunning locations, you may discover the Panorama route, the Lowveld of Mpumalanga, the jewels of Limpopo, African Wildlife at Kruger National Park, and more. It provides you and your companion with modern home-away-from-home luxury and nature-enhanced tranquility.
3. African Pride Mount Grace Country House & Spa
At the summit of Mount Grace in the Magaliesberg Mountains, the Mount Grace Country House, and Spa is an excellent contemporary hideaway with a beautiful setting. Luxury lodging is available at this superb hotel against a picturesque landscape. From Pretoria and Johannesburg, it is a one-hour trip.
To ensure that you and your partner enjoy a top-notch memorable experience, everything is classically fashioned and tastefully integrated with modern convenience. The Twist restaurant, a swimming pool, beautifully landscaped gardens, and a spa are all available for your enjoyment.
4. Springfontein Sleeps
Springfontein Sleeps is a collection of riverside cottages with three suites in an authentic South African home with a thatched roof on the Klein River, tucked away among imposing Milkwood trees. It is one of the most beautiful places to visit on Valentine's Day in South Africa.
The old cottage has undergone renovations with an eye toward preserving its antique appeal. A private swimming pool and jetties to the Klein River are included, in addition to a stunning view of the Maanskynkop mountain, a beautiful fireplace for chilly days, a shaded patio for lounging, and all of these amenities. Lovebirds will benefit the most from these qualities.
5. Strandloper Ocean Boutique Hotel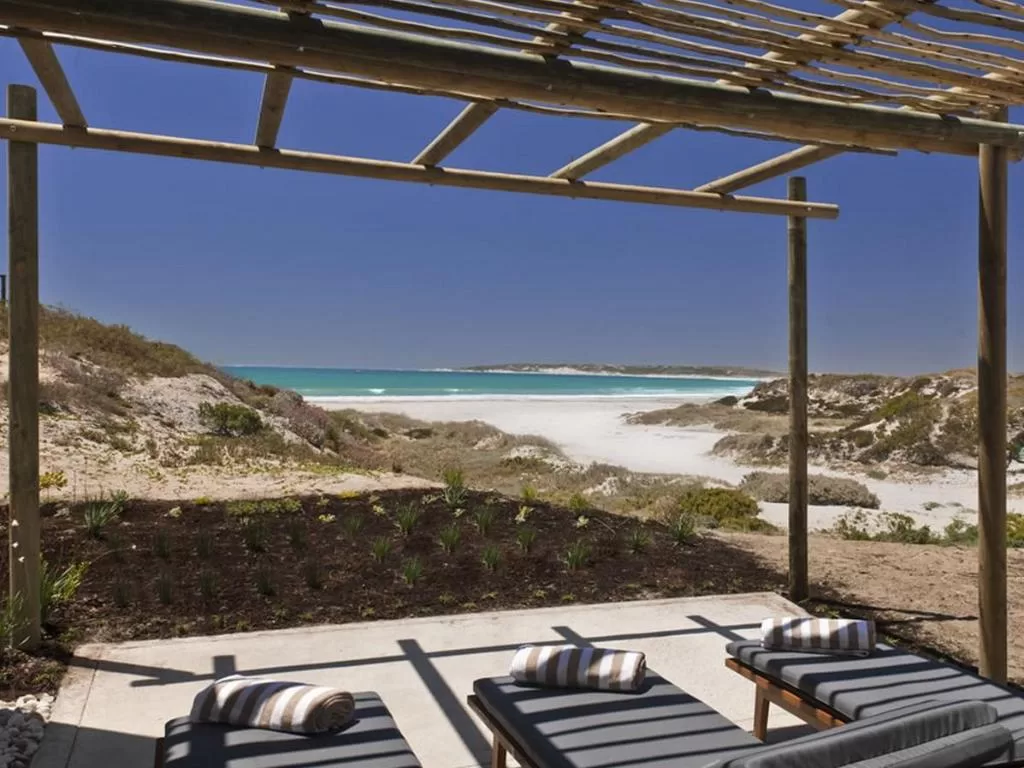 Discover unspoiled beauty and expansive white beaches that are swept by a fascinating and chilly ocean. The Strandloper Ocean Boutique Hotel is the ideal location for celebrating Valentine's Day.
The Strandloper Ocean Boutique Hotel pays tribute to the old indigenous travellers who passed along this shoreline while also welcoming modern, elite guests who are moved by its peace and otherworldly natural beauty. Paternoster, a fishing community on the Cape West Coast, is a lovely destination to visit while you're here.
6. Montusi Mountain Lodge
Montusi is a beautiful natural setting that exudes romance. A paradise for lovers. You can go sightseeing and take in the beauty of nature when it is covering the area.
Montusi Mountain Lodge, located halfway between Johannesburg and Durban, is one of the few places to visit on Valentine's Day, with a panoramic view of Drakensberg's most well-known feature, the Amphitheatre escarpment.
7. Fyn Restaurant
With a fascinating discovery of what your taste may enjoy, Fyn delivers contemporary cuisine prepared with delicacy. Fyn is the greatest option if you want to have a traditional meal with your sweetheart, complete with a mouthwatering aroma and sizzling sensation. The Fyn Restaurant is evidently exquisite and undoubtedly an ideal location for celebrating Valentine's Day.
8. Belly of the Beast Restaurant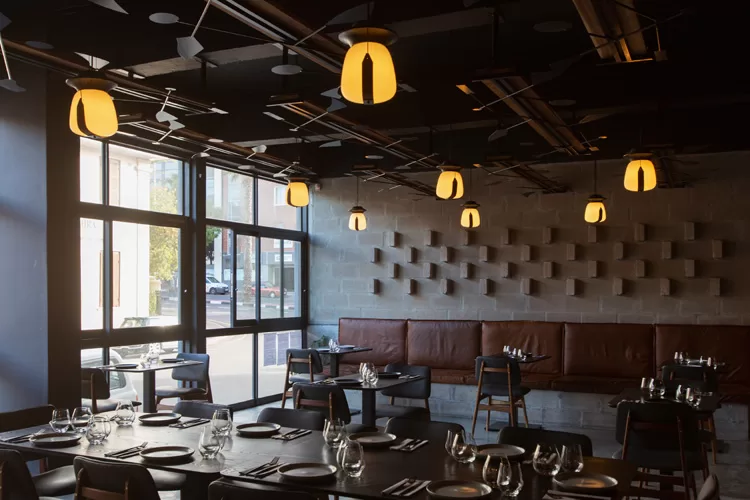 Belly of the Beast is a carnivore-friendly restaurant with all of its meat coming from sustainably raised animals, as the name suggests. Anything from cured stumpnose fish or gemsbok (antelope) tataki to pumpkin risotto could be served. Be sure to try baked Alaska with feuilletine and hazelnut praline made by outstanding pastry chefs.
There are no menu options or set-course tastings at this establishment, which sets it apart from others. Various regional and seasonal specialties are offered at Belly of the Beast.
9. Tsitsikamma National Park
The Tsitsikamma National Park is a location where you may enjoy the great outdoors, breathtaking marine life, and an exciting getaway. There are hotels, adjacent rural lodges, and rest camps there.
It contains well-known pathways for spotting otters and dolphins, as well as beautiful coastal scenery, reefs, rivers, lush forest, and delicate Fynbos. Diving, snorkelling, kayaking, hiking, swimming, climbing, abseiling, mountain biking, sailing, and bungee jumping are among the activities you can partake in.
The majestic Garden Route National Park crosses paths with Tsitsikamma National Park. You may take in the sound of the Indian Ocean's crashing waves, the rocky shoreline, and the tall vegetation. A very pleasant experience.
10. Sabi Sand Lodge and Game Réserve
With a more than 35-year history, the lodge has established a solid distinction as a "luxury house in the bush," with outstanding customer service and effortless personalized attention. Deep in the bushveld, Bush Lodge has a view of a waterhole and an open plain.
The traditional safari design at Bush Lodge features a colourful and eclectic mix of furniture and décor. The exquisitely furnished lounge, atrium, cozy bar, swimming pool, and Amani spa are all for your comfort and satisfaction.
These are 10 places to visit on Valentine's Day 2023 in South Africa.