The contemporary world has led us to invent and enjoy different games across the world. These African games are indigenous to certain cultures, and their worldwide attraction has also led to their progressive and dominating presence. Just as in contemporary times, where there are more conceptualised and well-structured sports, the ancient and not-so-ancient times saw the development of culturally identified African games for the amusement of the African people. 
Surely, the ever-evolving status of man and civilization has carved a niche for these African games as traditional and only culturally functional to its indigenous people; many of these games, though not in the international spotlight, are still enjoyed and played by the African people. Here are some African games:
1. Donga (Stick fighting) – Ethiopia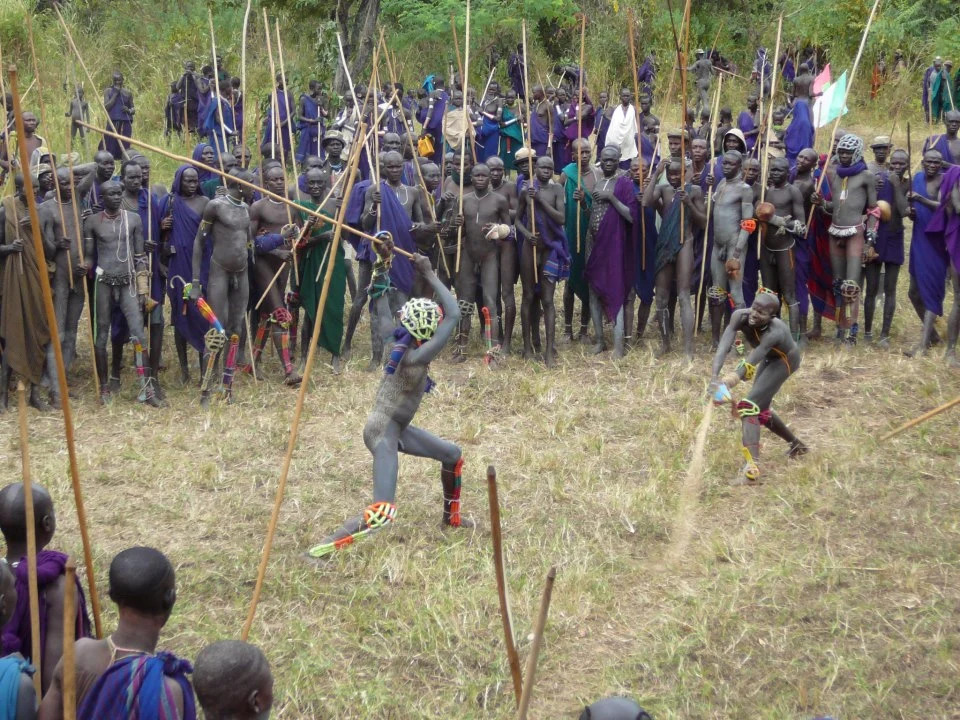 One of the prominent Surma/Suri customs is the donga. This custom and activity are known as Donga or Sagenai (Saginay). Donga refers to both the sport and the weapon, whereas sagenai refers to the stick-fighting competition. Stick fighting is typically used by warriors to locate girlfriends, though it can also be used to resolve disputes. Men demonstrate to the young women their vigor, tenacity, and endurance on this occasion.
A smaller opponent is sought out at first, and the fighters test him by exchanging a few held-back strikes with him. If both combatants believe they have met their equal, they quickly jump into the fight and unleash violent, quick strokes with their sticks. A warrior declares himself the victor as soon as he eliminates his opponent.
2. Donkey Racing – Kenya

Lamu Island in Kenya is home to the most favoured sport. On this island, there are no automobiles. The island's administration sponsors a race every year that draws hundreds of spectators who enjoy watching jockeys compete against well-trained donkeys wearing saddles. This age-old activity necessitates a wide range of abilities.
3. Ayọ olopon – Nigeria
Western Nigeria's Yoruba people enjoy playing the age-old game Ayo Olopon. It's a challenging game that calls for a lot of mental agility and mathematical prowess. The Ayo game is played in a carved wooden box with 48 Ayo seeds and 12 holes (six on each side) (four seeds in each hole).
The Maasai tribe of Kenya and Tanzania play a game called Endodoi that shares rules with this one. Ayo tita is the name given to the game of Ayo.
The game is played by two people alternately going anticlockwise. Seeds are first moved from the first player's right side to the side of the opponent. This player takes the remaining seeds, together with any from previous holes, if there are any, if the seed movement ends in a hole with three or fewer seeds. Players alternate until all of the seeds have been used. The player who has the most seeds is the victor and is referred to as Ota, while the one who loses the round is referred to as Ope. This is one of the popular African games invented by Africans.
4. Akseltag – Morroco
The ball is in the coat of dromedaries, and the players utilize non-industrial, tree-branch-made bats.
Two teams, each with seven players, compete against one another in this group game. While waiting for the referee to give the signal to begin the Sand Hockey match, seven players wearing Sahrawi dresses and going barefoot and seven more wearing white dresses are standing. Every time a side is successful in moving the ball past the lines of the opposition, they are awarded a point.
5. Engolo or Ngolo – Angola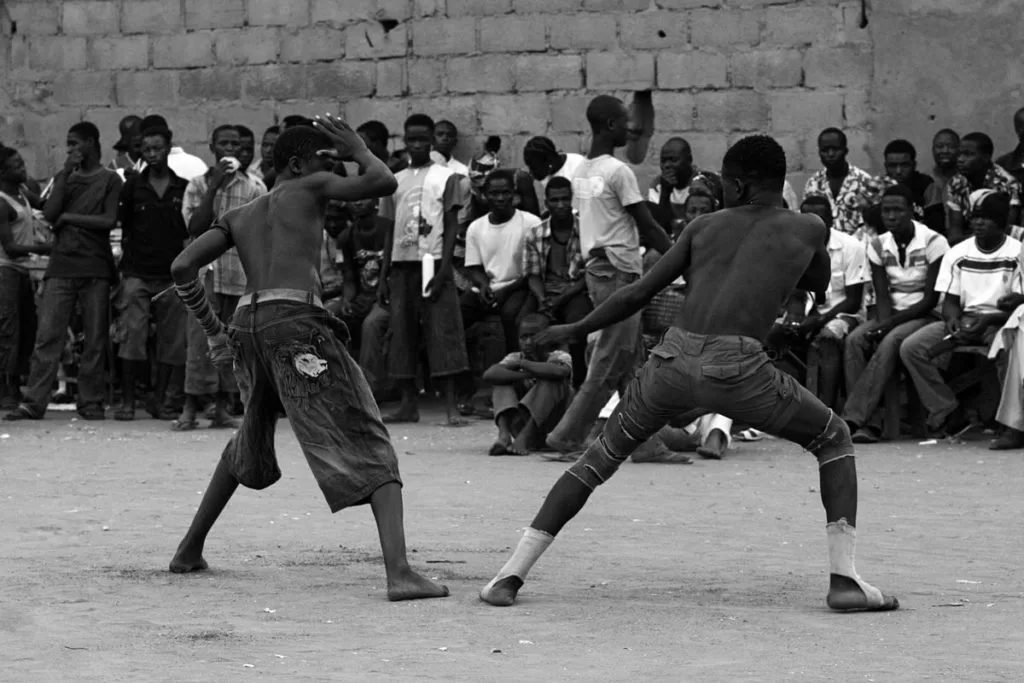 Various ethnic groups in southern Angola undertake ritual warfare known as engolo or ngolo along the Cunene River. The fighting style emphasizes inverted stances while using a variety of kicks, dodges, and leg sweeps.
This style of battle is allegedly a component of the "Omhelo" ritual. Young men compete against one another in this ceremony to locate a wife to wed. It is called Capoeira as an afro-Brazilian sport.
6. Laamb – Senegal
Farmers and fishermen originally played the game for amusement. Laamb's rules are rather simple to understand. The winner is the first to successfully turn their opponent onto their back. Laamb comes in two varieties. In one variation, wrestlers are prohibited from using their hands; this variation is frequently employed in neighbourhood brawls. Large stadium matches typically include the second variation, where wrestlers are permitted to use blows and jabs.
Laamb, one of the popular African games, offers Senegalese people a chance to be extricated from obscurity.
7. Dambe (Boxing) – Nigeria
This traditional style of boxing comes from the Hausa tribe in the northern region of Nigeria. When it is harvest season, players of the game travel to several villages and challenge members of the butcher class to a duel for the amusement of the festival. Both fighters attempt to punch and kick themselves until one of them falls to the ground while having their dominant arms rope-tied together to give them more punching power. 'Killing' is what is meant by this. Boxers are frequently called into the ring by music, which also serves to bolster their spirits and motivate the crowd.
8. Ta Kurt Om El Mahan – Libya
This game, also known as "the ball of the pilgrim's mother," had its origins in Libya in the 1930s. It is played by two nine-person teams who compete against one another, switching off between defense and offense.
It is mostly played by the Berber people of the Libyan Desert and has some baseball-like features.
9. Savika – Madagascar
The Betsileo community in Madagascar is where this sport first gained popularity. It resembles a rodeo display with riders on angry bulls. Players attempt to ride and maintain their position on a Brahman cow as long as they can when it is let out of its cage. At the end of the day, the winner earns respect.
10. Nguni (Stick Fighting) – South Africa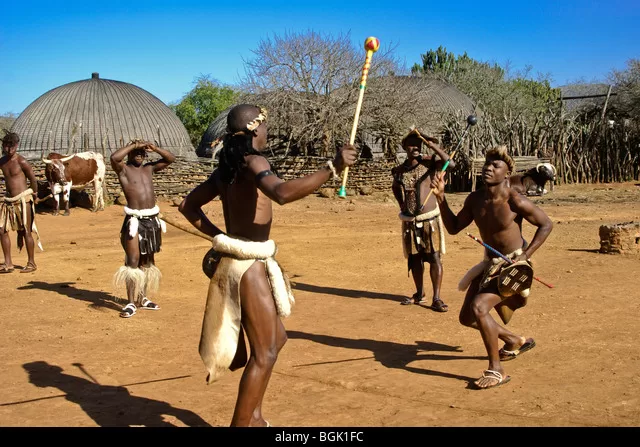 The Nguni herders of South Africa practise this combat style, which has a long history among them. It is a five-hour-long stick fight in which participants alternate between playing offensive and defense and scoring points for body parts struck. It is a brutal sport, and occasionally players even pass away, but fans shrug off the criticism, claiming it promotes cultural expression and calls for ability, perseverance, and a lean physique. Although it has been outlawed in some areas of South Africa, some townships still play it.