Maestro DJ Brown, a talented disc jockey is thrilled to announce the release of his highly anticipated single, 'Ole.' The Afrobeats track features the exceptional vocal talents of Peruzzi and Bahdboyife, two rising stars in the Nigerian music scene. Produced by the talented Cruzy Beat, 'Ole' is set to captivate audiences with its infectious rhythm and heartfelt lyrics.
Combining infectious guitar feels, Afrobeat elements, and impeccable harmonies, 'Ole Ole' is a perfect fusion of modern and traditional sounds. The song tells a compelling story of love and admiration, as the artists express their feelings towards their love interests, affectionately referring to them as 'thief' ('Ole' in Yoruba dialect). The lyrical prowess of Peruzzi and Bahdboyife shines through, as they skillfully convey their emotions and showcase their vocal dexterity.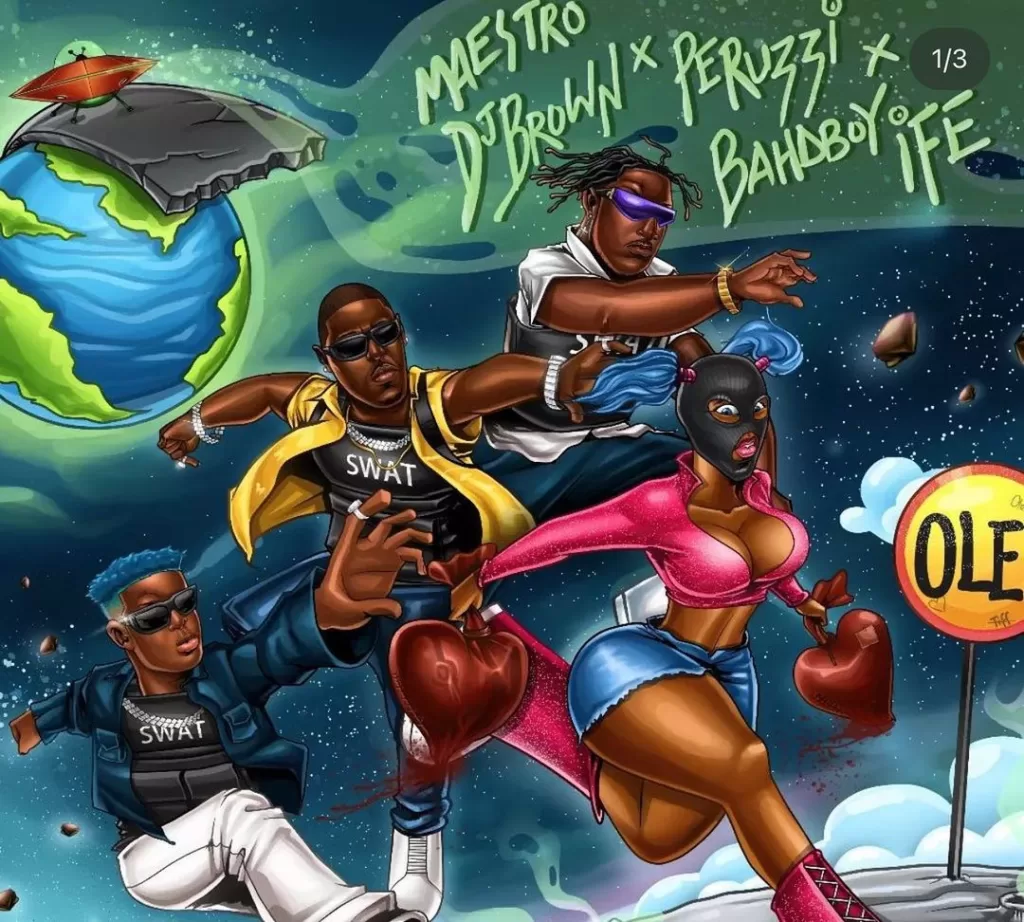 Maestro DJ Brown, known for his ability to curate exceptional music experiences, demonstrates his creative prowess once again by bringing together the talents of Peruzzi and Bahdboyife on 'Ole' With his remarkable ability to blend different musical styles, Maestro DJ Brown has crafted a unique sound that will resonate with listeners across the globe.
Distributed by Defabs Digital Media, 'Ole' promises to be a chart-topping hit and is set to dominate airwaves and playlists worldwide. This collaboration between Maestro DJ Brown, Peruzzi, and Bahdboyife brings together three incredible talents, resulting in a song that is both catchy and soul-stirring.\
Maestro DJ Brown is excited about the release of 'Ole,' stating, "Working with Peruzzi and Bahdboyife has been an absolute pleasure. Their exceptional vocal abilities and their dedication to music have elevated this song to a whole new level. I am sure that 'Ole' will be well-received by music enthusiasts. It's a great song."