In the ever-evolving landscape of music, one artist from Port Harcourt, Nigeria, is making waves that ripple across genres and resonate deeply with music enthusiasts worldwide. Meet Uncle Bubu, a fast-rising DJ and music producer who has been dominating the internet scene with his innovative approach to music. Born and bred in Port Harcourt, Uncle Bubu has masterfully blended various musical styles over his turntables, giving birth to a mesmerising sound he aptly calls 'Genre Fusion.'
Uncle Bubu's journey in the world of music has been nothing short of spectacular, and his self-coined genre, Genre Fusion, has been the driving force behind his meteoric rise. With each performance, he seamlessly fuses sonic niches to create a psychedelic experience that captivates audiences. His unique artistry has earned him an impressive list of achievements, including coveted residency gigs at renowned venues like Obi's House, W-Bar, and Avant-Garde. Moreover, he has had the privilege of sharing the stage with A-Class artists such as Lojay and Tems, solidifying his position as a rising star in the music industry.
The end goal for me is to spike the listener's emotional response

Uncle Bubu, 2023.
But for Uncle Bubu, this is just the beginning of his musical journey. He aspires to conquer the global music scene and leave an indelible mark through his artistic defiance. In a candid interview, Uncle Bubu opens up about his unwavering passion for creating timeless art, the innovative concept of Genre Fusion, and his ambitious quest to make a lasting impact on the world of music.
Background
Uncle Bubu was born In Port Harcourt, raised in Lagos, and spent his developmental years in the United Kingdom. As a child, Bubu had a curious approach to music. He was frequently eager to learn the variant melodies and lyrics of the songs that often sojourned in his parent's Cassette Player. Most of these songs were classic Igbo Highlife numbers that partly shaped his artist repertoire over the years. 
I fell In love with the art of DJing after being inspired by some of the underground talents that I had seen there

Uncle Bubu, 2023.
Uncle Bubu's love for music was evident at a tender age, as he vehemently engaged in musical competitions while he was a teenager. At the time, a career in Disc Jockeying or music in general wasn't part of the script, all he wanted was merely to express himself.
However, a paradigm shift occurred during his years at Canterbury College, London. While he was a student at Kent University, he witnessed a Disc Jockey set that sparked his love for curating sounds on turntables. The experience would change his trajectory and further egg him on to a self-taught disc jockey journey via the popular DJ software Virtual DJ and YouTube. 
"I wasn't into Disc Jockeying until my time at Kent University. I fell In love with the art of DJing after being inspired by some of the underground talents that I had seen there; afterwards, I became curious about Disc Jockeying and started a DIY approach to learning and harnessing my skills through constant practice."
Uncle Bubu's Big Dreams
Uncle Bubu nurtures peculiar, idiosyncratic behaviours that impact his day-to-day life. When he is not creating content for online consumption, he is the main headliner for Exquisite events such as Sunday At Ilashe, he is busy with the gruelling yet fulfilling task of building personal projects called 'What's the Rush' and 'Pre-Drinks Fridays', both of which are showbiz-ridden initiatives. In addition, he enjoys a good game of soccer and believes that if he hadn't been a DJ, he could have competed at the sport's highest level.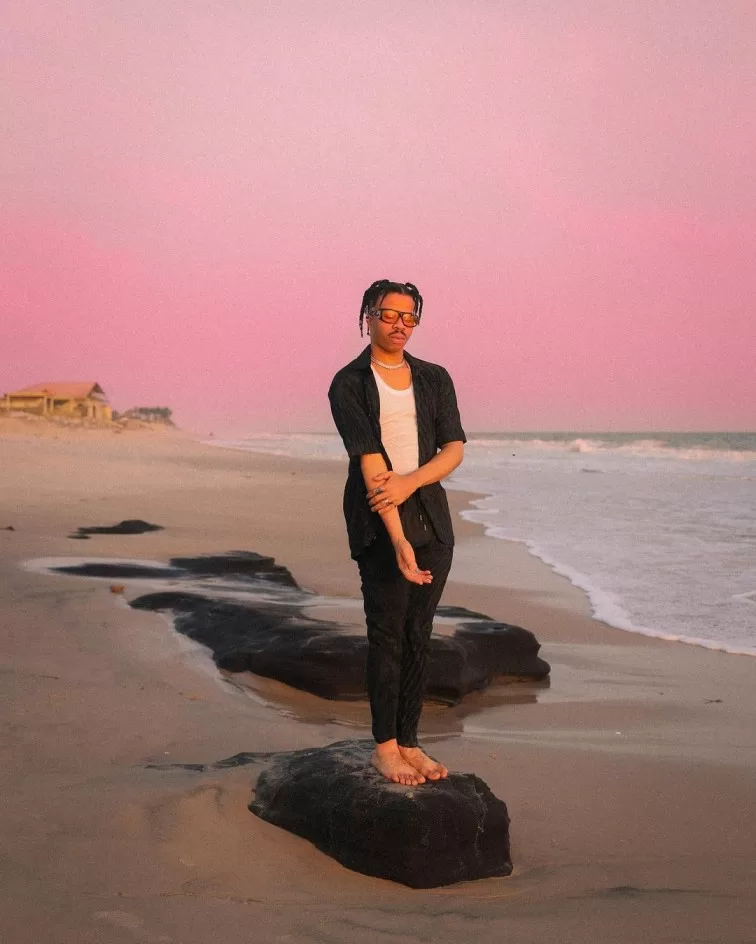 While some of his dreams have been relegated to relict status, he veers on with vigour to bring others to life. One day, he hopes to achieve the remarkable by becoming the first DJ to perform in space, taking it gig by gig.
Genre Fusion
Genre fusion is Uncle Bubu's eccentric and habitual style of Merging multiple genres to form a beautiful synchronisation that defies the traditional way of DJing. Through Genre Fusion, Bubu introduces a fresh perspective to the framework of what disc jockeying entails. According to him, the secret to his unique style of mixing music is to approach Disc Jockeying as an art as opposed to a form of benign entertainment. 
"A lot of people call me a DJ but I see myself as an artist. I like to create sonic experiences through my mix. The end goal for me is to spike the listener's emotional response, which they probably thought never existed. What I do with genre fusion is intentional, I don't think anyone has intricately and creatively explored the idea as I have".