The fashion scene for Africa has experienced dynamic changes as its creativity, unique designs and 'Africanness' has been ported all over the world and glammed up with wide acceptance. The scene has never been the same since the innovative and ingenuous back-to-back delivery of fashion designs spearheaded by African fashion brands; dishing the world with different varieties and flavours: modern, classic, exotic, hybrid, traditional, vogue, casual and old-school.
Not only are the African fashion brands delivering top-notch African prints in styles, but they have also placed African prints on a world-class pedestal. These African fashion brands are globally appreciated due to their creative methods of harnessing cultural heritage and hybridizing their indigenous roots with contemporary styles. They explore indigenous textile making techniques, add cultural embellishments, employ locally sourced materials and curate outstanding fashion products from these combinations.
Also, many of the African designers are inspired by their culture artistry and in some cases, with a blend of vogue. It is safe to say that their brands are a form of cultural production that continually announce Africa to the world. Here are 10 African fashion brands making Africa proud around the globe:
1. Studio 189 — Traditional and Eco-friendly Artistry
Ghana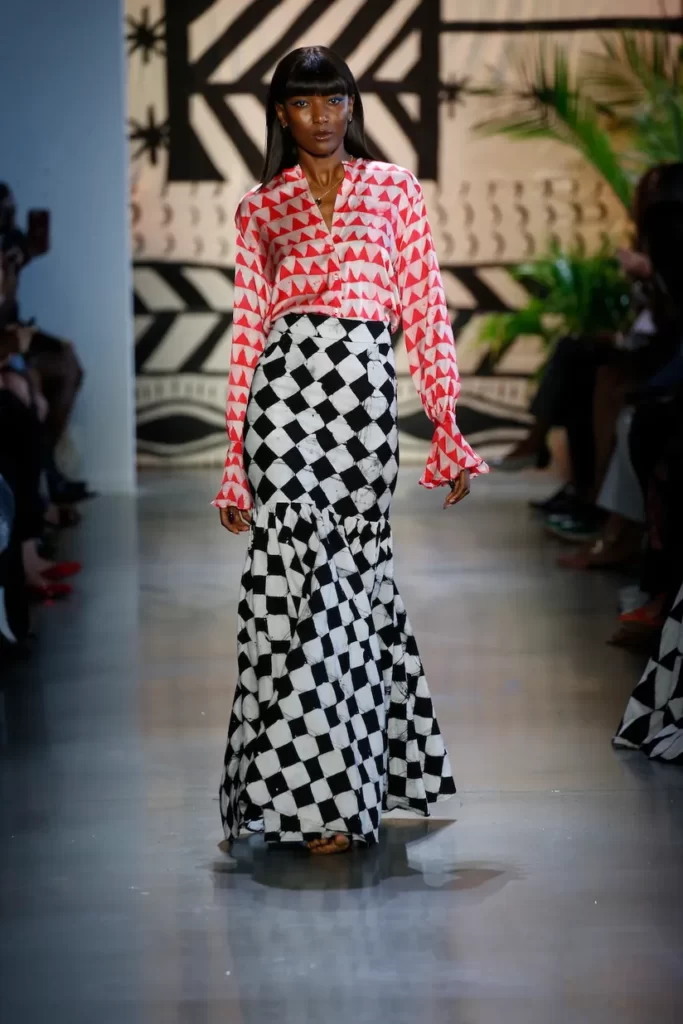 A garment factory with distinct artistry and make-up. Founded by Ghanaian designer Abrima Erwiah and actress Rosario Dawson, Studio 189 presents a beautiful blend of plant-based dye, hand-batik, and kente weaving. With eco-conscious and eco-friendly production, the brand works with local artisans in Accra and partners with the United Nations ITC Ethical Fashion Initiative and NYU School of Business. It has notably worked with Net a Porter and LVMH.
2. Loza Maléombho — Roots Splattered with Royalty
Côte d'Ivoire
Simply put, Maleombho's designs are sensational. She blends Ivorian tribal embellishment with New York's urban fashion. Her eponymous label carries the richness of the cultural worlds she was born into and has experienced. Her brand also produces ethnic jewelry and footwear with tribal prints. This is surely one of African fashion brands you should check out.
Models and artists like Iman, Kelly Rowland, Solange Knowles, and Beyoncé have adorned her pieces.
3. Lisa Folawiyo — Ankara Brought Afore
Nigeria
'Ankara' is an indigenous West African-made fabric that has transcended its local use to global acceptance. Lisa Folawiyo gives us a different look and feel to wearing Ankara. Her Ankara designs are perfectly handcrafted and embellished with ornaments; simply a class of its own! She has been featured in New York Fashion Week and other international runaway events.
4. Osei-Duro — The Classics
Ghana
Osei-Duro has been making waves since 2011, giving us different shades of beau and a traditional feel. Founded by Maryanne Mathias and Molly Keogh, Osei-Duro creates textiles through hand-dying applying traditional processes such as wood carving, botanical dyeing, block printing, and hand painting to mention but a few. The end products are clothes such as West African batik.
5. Laduma MaXhosa — Xhosa to the World
South Africa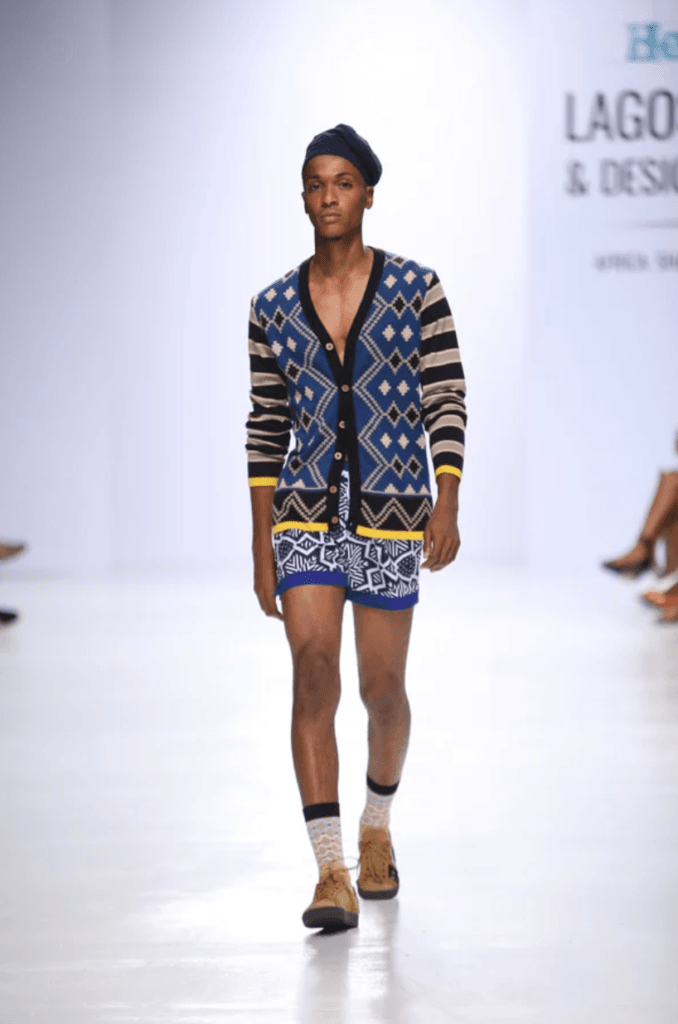 MaXhosa by Laduma is a renowned knitwear brand whose indelible mark has been imprinted on the world of fashion. His designs have their uniqueness in exhibiting an aspect of the Xhosa culture; drawing inspiration from the Xhosa rite of passage. MaXhosa by Laduma was worn by many cast members of Black Panther to the movie premiere. Laduma MaXhosa still causes a stir in the world of fashion.
6. Deola Sagoe — Romanticizing Cultural Heritage
Nigeria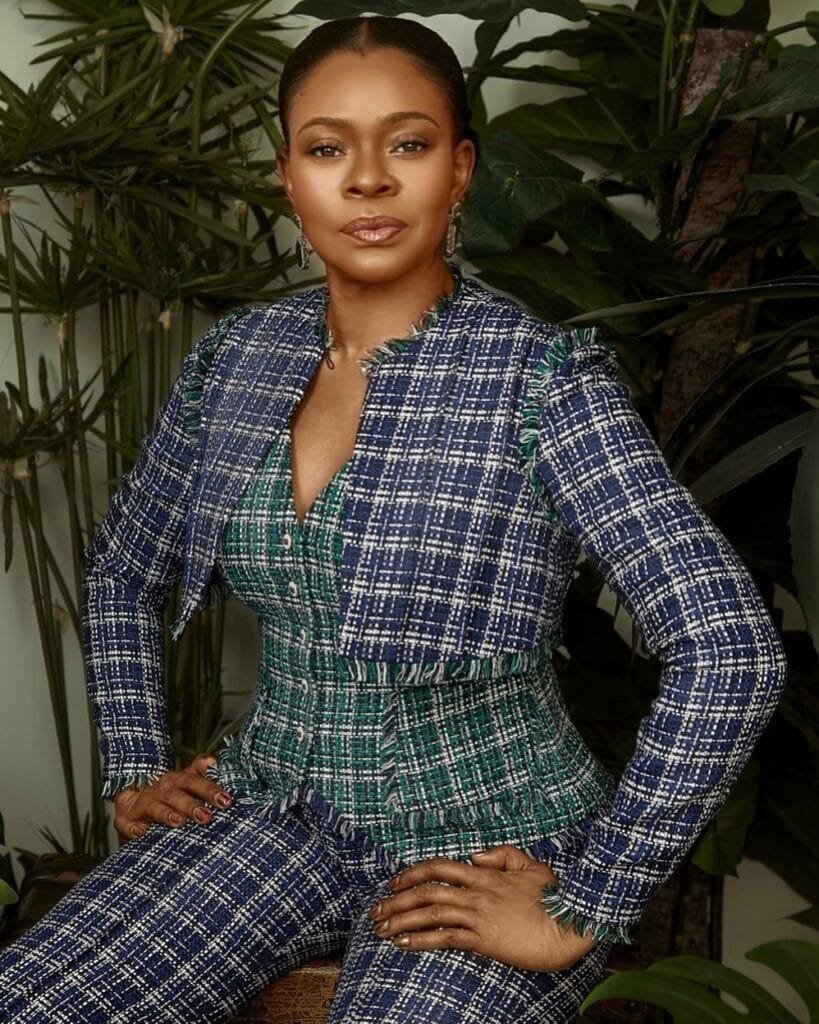 Asọ-Oke is a popular Yorùbá (South-Western tribe in Nigeria) handwoven textile. Naturally, Asọ-oke gives a sense of importance and gorgeousness to whoever rocks it.
Deola Sagoe takes it further, she makes the old romanticize, and she makes the young feel proud of their cultural heritage. She adds royalty to her bespoke Asọ-oke called komole; giving us a wide range of styles, contours, patterns, and colours. By now, you definitely want to dazzle in one komole!
7. Imane Ayissi — Hybridizing Two Worlds
Cameroon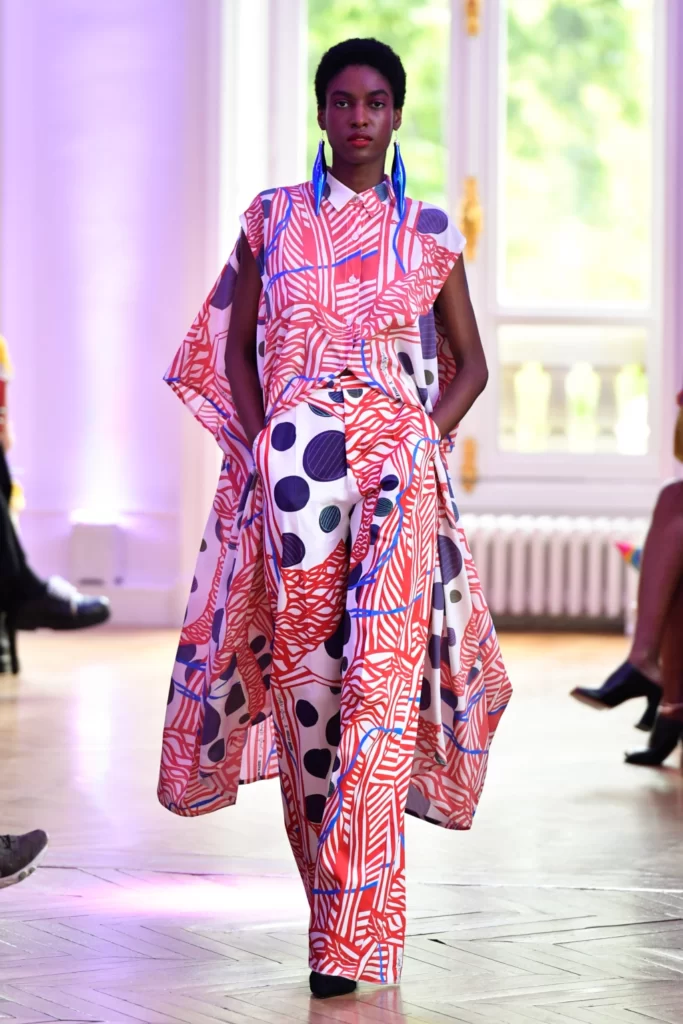 Having experienced art and fashion from different world perspectives from quite a young age and being a model to Dior, Yves Saint-Laurent, and Valentino, Imane Ayissi's couture is nothing short of spectacular. His synergies African tribal art with Parisian Haute Couture, a fusion heralded around the world.
8. Mowalola — The New age
Nigeria
Mowalola is a new-age designer who is literally in a class of her own! She delivers fashion creatively in trendy-absurd styles. She designed for the Yeezy-Gap collaboration in 2020. Her creativity is the excitement of the new age.
9. Ami Doshi Shah
Kenya
Shah trained as a jeweller and silversmith for more than a decade, no wonder her designs are beyond alluring. She founded her label 'I am I' in Nairobi, making her hand-crafted designs using local materials inspired by tribal talismans. If cultural pieces appeal to you, you have to get yourself as many 'I am I' pieces as possible.
10. SOLEREBELS — Footing Beyond Africa
Ethiopia
SoleRebels is an Ethiopian footwear brand founded by Bethlehem Tilahun Alemu. A brand beyond designs and creativity but also with the passion to empower humanity through her immediate community. Started in 2005, SoleRebels produces handcrafted footwear made by Ethiopian artisans. It is the first world-acclaimed World Fair Trade Federation (WFTO) and FAIR TRADE certified footwear company.
The list seems inexhaustible though randomly highlighted. There's much to enjoy and relish from these brands, not only by sightseeing. You should experience them, just like the world.